How to Avoid a Slip and Fall Accident This Spring
Slip, trip and fall accidents impact millions of people every year. For many, these accidents cause much more than just scrapes and bruises. They can result in serious injuries, including broken bones, fractured hips and brain injuries. Spring is a common time for slip and fall accidents. Protect yourself this spring with these safety tips.
Be Vigilant of Changing Weather
Springtime in New Jersey is a time of great – and often unpredictable – seasonal changes. Be vigilant of changing weather conditions, such as a late-season freeze or sudden rainstorm. Keep up with the weather forecast to make sure you are adequately prepared. It may be a good idea to keep rain boots or an umbrella in your car in case of an emergency. This can help you avoid a dangerous situation such as running in the rain if you get caught in an unexpected storm.
Wear the Right Shoes
Footwear can play a significant role in a slip and fall accident. Wearing a closed-toed, non-slip shoe could save you from a bad fall. Wearing the wrong shoes, on the other hand, can increase your risk of a slip and fall accident, especially if you have to walk on a dangerous or wet surface. Your shoe may not have enough traction, contributing to a serious fall.
Stay Aware of Your Surroundings
Distracted walking is responsible for many slip, trip and fall accidents. If you are looking down at a cell phone, for example, you may not notice a sprinkler head in front of you. Pay attention to your surroundings while you walk or jog in New Jersey. This may help you spot potential slip or trip hazards in time to avoid them.
Clear Away Clutter
Use spring cleaning as a chance to clear away any clutter that has accumulated in your home, property or workplace. Cluttered floors and walkways can increase the risk of a harmful trip and fall accident. Ensure all walkways and high-traffic areas in your daily environment are free and clear of hazards. If you notice clutter or fall risks at work, let your employer know. An employer in New Jersey cannot retaliate against an employee for making a safety complaint.
Recalibrate Your Irrigation System
As you set up your sprinklers or an irrigation system to begin watering your lawn or plants for spring, be sure to calibrate them properly. Otherwise, you could be watering the sidewalk or your driveway. This could lead to standing water in these areas which increases the risk of a slip and fall accident. If your irrigation system causes a neighbor or someone in your community to fall, you could be held liable for their injuries and medical bills.
Look for Broken Pavement
Severe winter weather can sometimes cause sidewalk cement to crack in the colder months. This could create trip and fall risks come spring. Keep an eye out for broken or cracked sidewalks, as well as uneven curbs. If you get injured in a fall because of a dangerous sidewalk, you may be able to hold the property owner or the government responsible.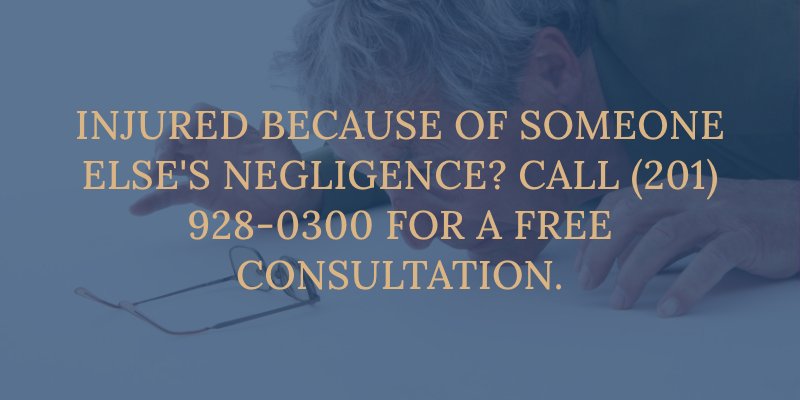 Watch Out for Wet Floors
Between the unpredictable weather and stores remodeling or deep cleaning for the springtime, be on high alert for wet floors when you enter a building. The floors may be freshly mopped or waxed, sometimes with no warning signs. If it is raining outside, assume the floors will be wet and slippery inside. Do your best to remain vigilant and careful. Use a walking stick or other mobility aids if you are at high risk of a fall, such as if you are elderly or recovering from an injury.
If you get injured in a slip and fall accident this spring despite your best efforts to protect yourself, you may be eligible for financial compensation from the owner or controller of the premises. Consult with a slip and fall lawyer at the Law Offices of Jeffrey S. Hasson, P.C., for a free consultation about a potential claim.