New Jersey Uber Car Accident Lawyer
If you get injured in a car accident involving an Uber or Lyft vehicle, you may need a personal injury attorney to help you recover fair financial compensation for your medical bills and property damage. The New Jersey Uber accident lawyers at the Law Offices of Jeffrey S. Hasson, P.C. are here to help you with the claims process if you or a loved one has been injured. Call (201) 928-0300 or fill out our online form for a free case consultation.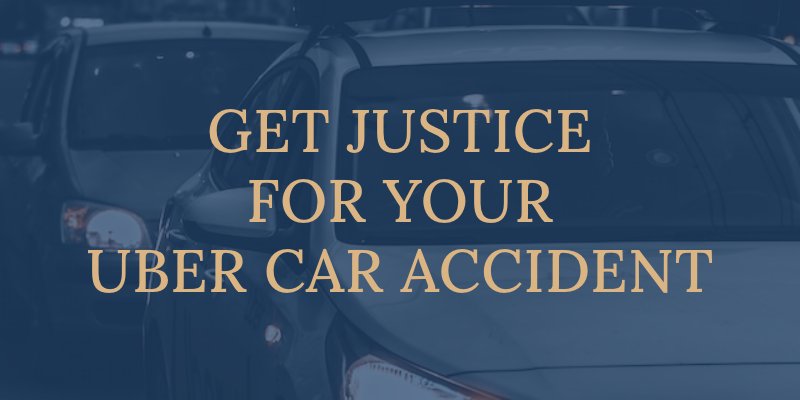 How an Attorney Can Help
You may need aggressive legal representation during an Uber car insurance claim. Uber is a multibillion-dollar company with plenty of resources to dedicate toward combatting liability for auto accidents. Hiring an experienced New Jersey car accident lawyer can help you balance the scales, giving you resources and litigators of your own.
You can focus on healing while your lawyer handles negotiations and communication with an insurance claims adjuster on your behalf. Your lawyer can visit the scene of your Uber accident, collect evidence, determine liability, hire experts, and go up against one or more parties in pursuit of maximum financial compensation – even if this means taking a case against Uber or one of its drivers to trial.
Common Uber Accident Injuries
An Uber or Lyft car accident can result in many types of injuries to those involved, including the rideshare driver, passengers, occupants in other vehicles, motorcyclists, bicyclists and pedestrians. Victims can suffer injuries from the gravitational forces created by the car accident, as well as from impacts with objects inside the vehicle, such as the dashboard or steering column. Broken glass and twisted metal can also inflict injuries.
Common Uber accident injuries include:
Amputations
Back, neck and spine injuries
Bone fractures
Burn injuries
Cuts and lacerations
Head and skull injuries
Internal injuries
Permanent nerve damage or paralysis
Soft-tissue injuries
Sprains and strains
Traumatic brain injuries
Whiplash
Wrongful death
At the Law Offices of Jeffrey S. Hasson, P.C., our New Jersey personal injury attorneys know how to handle all types of injury claims, including common car accident injuries. We can represent you if you've been diagnosed with a catastrophic injury or permanent disability. We can also help if your loved one has been killed as a result of a deadly Uber accident.
Top Causes of New Jersey Uber Car Accidents
Rideshare drivers are responsible for the safety of their passengers. They must pay attention to the road, abide by traffic laws and make a reasonable effort to prevent car accidents. Unfortunately, Uber and Lyft drivers are often guilty of making the same careless mistakes as other drivers.
Examples include:
Aggressive driving or road rage
Distracted driving
Driver fatigue
Driving under the influence
Failing to yield the right-of-way
Following too closely
Reckless driving
Red-light running
Rolling through stop signs
Speeding
Texting or looking at a GPS
In addition, Uber may hire drivers with poor driving records without conducting proper background checks or interviewing new hires in person. This can increase the risk of an Uber accident caused by a dangerous driver. Uber also does not inspect driver vehicles; car accidents may be caused by faulty or defective vehicle equipment, such as bad brakes or a tire blowout.
Who Pays for a Rideshare Accident in New Jersey?
In New Jersey, the party responsible for paying for an Uber car accident (the liable party) depends on the circumstances. The timing of the collision is key, as Uber's insurance policy offers different amounts of coverage during various periods of a ride.
The following insurance limits may apply to your Uber accident case based on the phase of the ride:
Period 1: the driver is not logged into the Uber platform. In this scenario, the Uber driver's personal auto insurance policy will be responsible for paying for damages.
Period 2: the driver is logged into the Uber app and waiting for a passenger ride request. In this phase, Uber offers third-party liability coverage if the victim's personal auto insurance does not apply. A covered accident can receive up to $50,000 per person and $100,000 per accident in bodily injury insurance, as well as $25,000 in property damage coverage.
Period 3: the driver is en route to pick up a rider or has a rider inside the vehicle. Uber maintains up to $1 million in third-party liability insurance, as well as uninsured/underinsured motorist coverage, and contingency comprehensive and collision coverage in this phase.
All Uber drivers in New Jersey are also required to carry at least $15,000 per person and $30,000 per accident in bodily injury insurance and $5,000 in property damage insurance on their personal policies.
What to Do After an Uber Accident in New Jersey
Uber and its insurance carrier will look for any reason to deny your claim or reduce your payout after an accident. Do your best to protect your legal rights from the beginning by taking the following steps after an Uber car accident in New Jersey:
Always call 911 to report the crash, even after a minor collision.
Seek medical attention right away, whether or not you feel injured.
If you were driving a vehicle, do not admit fault for the accident.
Write down the information of the Uber driver and everyone else involved.
Take pictures of vehicle damage and the scene where the crash took place.
Obtain copies of your police accident report and medical records.
Report the car accident to Uber using its Help Center.
Contact your own car insurance company to file a claim.
Before speaking to an insurance claims adjuster, contact a lawyer.
Do not rush into an insurance settlement before consulting with an attorney.
These steps can help you protect your legal rights and lay the groundwork for a personal injury claim. If you cannot complete all of these steps, don't worry. A car accident lawyer can take over your injury claim at any stage.
Contact a New Jersey Uber Car Accident Lawyer Today
If you were recently injured in an Uber accident in New Jersey, speak to an attorney at the Law Offices of Jeffrey S. Hasson, P.C. to learn your legal rights and discuss your options for a financial recovery. You may be entitled to financial compensation from Uber's insurance policy, a rideshare driver, your own insurer or a third party. Contact us online or call (201) 928-0300 today to schedule a free consultation.