New Jersey Dog Bite Lawyer
If you get involved in a dog attack or have been bitten by a dog in New Jersey, you may be entitled to financial compensation from the pet owner. A New Jersey personal injury attorney from the Law Offices of Jeffrey S. Hasson, P.C. can help you navigate New Jersey's dog bite laws to seek the justice and monetary relief that you need to move forward.
We are caring, compassionate and highly experienced personal injury lawyers who know how dog bite injury cases work. Start your case by requesting a free consultation with one of our lawyers at (201) 928-0300 or reach out online.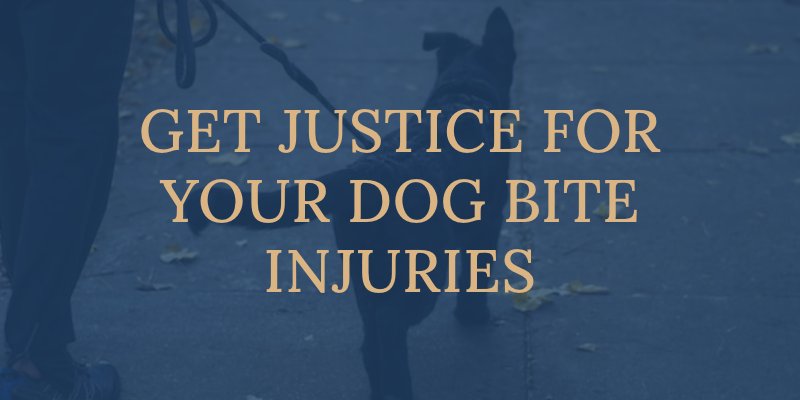 Why Choose Us?
Our trial attorneys personalize the legal experience. We use strategies that are tailored to each client's unique needs so that we can achieve the best possible case results.
Our lawyers have more than 90 years of combined legal experience in personal injury law. We have handled many dog bite injury cases in New Jersey.
We take dog attack cases on a contingency fee basis, meaning you will only owe us attorney's fees if we secure financial compensation for your case.
What to Do After Suffering a Dog Bite in New Jersey
If a dog bites you, try to remain calm and get to a safe place. In an emergency, call 911 to notify the police or submit a request to Animal Control to collect a dog that is running at large. Then, take the following steps to protect yourself as a dog bite victim:
Gather information at the scene, including the pet owner's contact information.
Write down a description of what happened while the details are still fresh in your mind.
Write down the names and information of any eyewitnesses.
Take photographs of the scene of the incident and the dog before you leave.
If the police arrive to write a report, make sure to give them your side of the story.
Go to a hospital for injury treatment immediately.
Report the dog bite injury to your local animal control authority.
Keep an injury journal where you document the healing of your injury and how you feel.
Contact the pet owner's insurance company to file a claim.
Seek legal advice early on in the claims process to protect your legal rights.
Dog bite injuries come with a high risk of infection, diseases such as rabies, and scarring or disfigurement. Always put your health and safety first after a dog attack in New Jersey by going to a hospital without delay.
What Are New Jersey's Dog Bite Laws?
New Jersey uses a strict liability dog bite law. According to New Jersey Statutes, Section 4:19-16, the owner of any dog that bites a person while that person is on or in a public place or lawfully in a private place will be liable for damages suffered by the person bitten. This law applies regardless of the former viciousness of the dog or the pet owner's knowledge of the animal's propensity to bit
Under New Jersey law, a pet owner will be held financially responsible for the medical costs, lost wages, property damage and other losses suffered by any person bitten by a dog. The state's dog bite statute does not require victims to prove negligence or scienter (the one-bite rule) to receive financial compensation. It is enough to show that the defendant was the owner or controller of the dog at the time and that the dog caused the injuries in question.
Another New Jersey dog bite law to know is the statute of limitations, or legal time limit to file a personal injury claim. In New Jersey, a dog bite injury victim must file a civil claim no more than two years after the date of the incident to remain eligible for financial compensation. Waiting too long and missing the statute of limitations will most likely take away your right to seek a financial recovery.
Common Dog Bite Injuries
Dogs have sharp teeth and strong jaws that can inflict serious injuries when the animal strikes out or bites. Dog attack survivors may also suffer injuries from the animal's claws or harm if the dog jumps and knocks the victim to the ground. At the Law Offices of Jeffrey S. Hasson, P.C., our New Jersey personal injury lawyers are capable of representing victims with virtually any type of injury from a dog bite incident.
Typical dog bite injuries include:
Cracked or broken bones
Crush injuries
Deep lacerations
Diseases and infections
Disfiguring scars
Face and eye injuries
Muscle and ligament damage
Neck injuries
Nerve damage
Puncture wounds
Skin injuries or avulsion
Dog attacks can be extremely violent. When some dogs attack, they are not simply reacting defensively to protect themselves; they are attempting to neutralize a threat by inflicting critical wounds in vulnerable areas, such as the face and neck. Sadly, this can result in catastrophic and fatal dog attack injuries. If you lost a loved one in a deadly dog attack in New Jersey, we can help you file a wrongful death claim. Our New Jersey wrongful death attorney understand your distress and want to help.
What Types of Compensation Are Available?
A successful claim against a pet owner in New Jersey could lead to a compensatory award that helps you pay for your related losses so that you can move forward. While no amount of compensation is enough to make up for severe or life-changing injuries, including emotional trauma, a fair settlement or judgment award could make it easier to plan for the future.
Available compensation may include:
Medical bills (past and future)
Scarring or disfigurement
Disability
Lost wages and future capacity to earn
Pain and suffering
Emotional distress
Post-traumatic stress disorder
New fear of dogs
Loss of enjoyment of life
Property damage
Wrongful death damages, if applicable
If a pet owner was reckless or grossly negligent, such as by knowingly violating the rules for harboring a dangerous dog in New Jersey, he or she could also be made to pay punitive damages to a victim. This is an additional amount designed to punish a defendant for committing especially wrongful acts.
Request a Free Case Consultation With a New Jersey Dog Bite Attorney Today
If you or someone you love has been attacked by a dog anywhere in New Jersey, do not hesitate to contact the Law Offices of Jeffrey S. Hasson, P.C. We are highly experienced and compassionate dog bite injury lawyers who can help you protect your rights during this difficult time. Learn more about our legal services during a free case evaluation. Call (201) 928-0300 or fill out our online form today.