Jersey City Dog Bite Attorney
If you or someone you love has been injured by a dog in Jersey City, help is available at the Law Offices of Jeffrey S. Hasson, P.C. Our dog bite injury lawyers have more than 90 years of combined legal experience. We can put our knowledge to use for you by fighting to collect the financial compensation that you deserve after a physically and emotionally traumatic dog attack. Learn more about how our Jersey City personal injury attorneys can help you during a free case review. Call (201) 928-0300 today.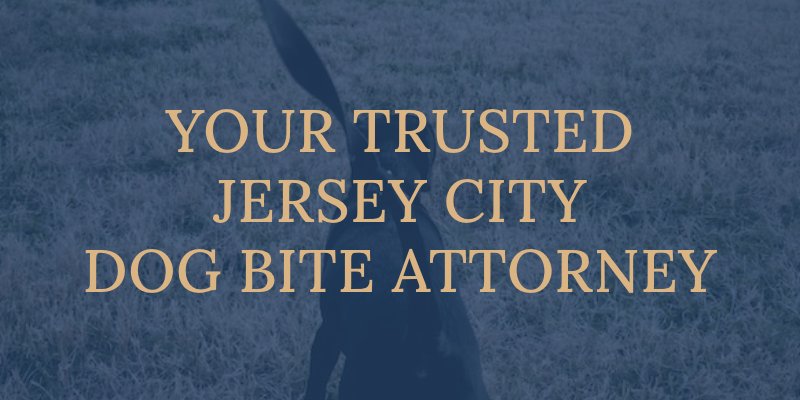 Why Choose Our Jersey City Dog Bite Attorney
We have collected millions of dollars on behalf of our clients in successful settlements and verdicts in cases throughout New Jerse
Our attorneys are not afraid to go to trial, when necessary, to pursue the best possible case outcomes. Clients trust us when results matter most.
We accept Jersey City dog bite cases on a contingency fee basis, meaning you will pay us $0 unless you win your case, guaranteed.
Types of Dog Bite Injuries
Dog bite injuries can be severe and require emergency medical care. In the worst cases, victims do not survive the damage inflicted by aggressive dogs. Even if an individual survives a dog attack, he or she may suffer from long-term or permanent injuries, nerve damage, and scarring or disfigurement.
Common types of injuries include:
Broken bones and crush injuries
Cuts, scrapes and lacerations
Deep puncture wounds
Eye injuries or vision loss
Head, neck and face injuries
Infections or diseases, including rabies
Internal organ damage
Soft-tissue injuries
Torn muscles or skin
Fatal injuries
According to the Centers for Disease Control and Prevention, 468 deaths occurred from dog attacks from 2011 to 2021 – an average of 43 deaths per year. Children and the elderly are the most at risk of suffering fatal injuries in dog attacks.
Who Pays for a Dog Bite Injury in New Jersey?
The two main types of dog bite injury laws are strict liability and the one-bite rule. New Jersey is a strict liability state under Section 4:19-16 of the law. This means that pet owners in New Jersey are held liable, or legally and financially responsible, for all injuries and damage caused by their dogs, regardless of the question of negligence or whether the pet owner knew about the dog's vicious propensities.
In a one-bite state, on the other hand, injured victims must show that a pet owner knew or reasonably should have known that the dog had the potential to bite based on prior dog bite incidents or aggressive or violent behaviors. In other words, the dog had bitten someone before, thus imposing a responsibility on the pet owner to take reasonable steps to prevent a second or subsequent bite.
Proving negligence is not necessary in strict liability dog bite cases in New Jersey. Most of these claims are filed with pet owners' property insurance policies since dogs are classified as property in the eyes of the law. After a dog bite, the pet owner's homeowners, renters or commercial property insurance will cover the victim's bills. However, the victim may need to hire an attorney to collect fair compensation.
When to Contact a Dog Bite Injury Lawyer in Jersey City
If you wish to file an injury claim with a pet owner's insurance provider in Jersey City, start the process by consulting with an attorney. It is especially important to get legal advice if you or a loved one sustained a serious or catastrophic injury, as an insurance company may try to take advantage of you to get you to settle for less than you deserve.
Your attorney can take over the claims process on your behalf while you focus on healing from your dog bite injuries. Your lawyer can complete tasks such as investigating the dog attack, gathering evidence against one or more parties, guiding you through New Jersey's dog bite laws, negotiating a fair settlement from an insurance company, and taking your case to trial in Hudson County, if necessary.
What Should I Do After Being Bitten by a Dog in Jersey City?
If you get bitten by a dog in Jersey City, take the following steps to protect yourself and your legal rights as much as possible before contacting an attorney:
Get help. Dog bite injuries come with a high risk of infection. If you get bitten by a dog, get to a safe location where the dog can't reach you and cleanse the wound as soon as possible. This may involve washing the wound with soap and warm water.
Seek professional care. Always go to a hospital after being bitten by a dog. Doctors can check for dog-borne diseases, apply an antiseptic and provide other necessary medical treatments (e.g., stitches, a tetanus shot, skin grafts, etc.). Keep copies of your medical bills and records.
Gather evidence. While you are still at the scene of the accident, exchange information with the pet owner, including the dog's vaccination history. If you can, take photos of the scene of the attack and the dog that bit you. Write down the information of any potential witnesses.
Report it. Contact the Jersey City Division of Animal Control without delay. Reporting the dog bite can put it on record – potentially leading to a quarantine of the dog to check for rabies and a "dangerous dog" designation that requires the pet owner to take special care to prevent a subsequent attack.
File a claim. Contact the pet owner's insurance provider to file a claim, but do not settle before talking to a lawyer. Do not give the insurance provider a recorded statement or admit to any fault for the dog bite incident.
Try to remain calm and remember that help is available after being bitten by a dog in Jersey City. Once you have sought medical care for your injuries, contact Attorney Jeffrey S. Hasson to schedule a free consultation to explore your rights.
Contact Us for a Dog Bite Injury Case Evaluation in Jersey City
If you were recently bitten by a dog in Jersey City or the surrounding area, contact the Law Offices of Jeffrey S. Hasson, P.C. for a free case evaluation. We can help you understand New Jersey's dog bite laws and navigate them to your greatest advantage as a victim. We will stand by your side throughout the legal process to seek maximum compensation for your physical and emotional injuries. We will not let a dog owner or insurance company take advantage of you. Call (201) 928-0300 or contact us online today.